Team
Alumni
Hendrik Gelsmann-Kaspers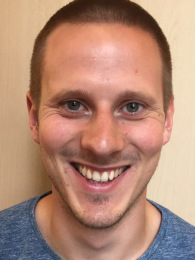 Name: Hendrik Gelsmann-Kaspers
Position: Master's student
Duration: December 2016 - December 2017
Hendrik studies Environmental Systems and Resource Management at the University of Osnabrück. In 2017, he wrote his master thesis at POLISES, in which he compares different risk-coping strategies of pastoralists with respect to their long-term ecological and economic impacts. He is interested in modelling human decision-making using the agent-based approach and in searching ways for a system transformation towards a sustainable world.
Hendrik likes football, reading the newspaper with a cup of coffee, and discussions of political and sustainability issues.
Niklas Hase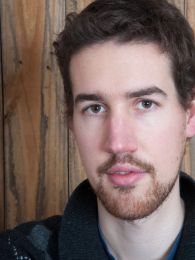 Name: Niklas Hase
Position: Research Assistant
Duration: January 2015 - August 2016
Keywords: Social Network Analysis, Risk-sharing Networks, Mathematics
Current activity: PhD at UFZ, Department CLE
Niklas Hase was a Research Assistant at the Department of Ecological Modelling of the Helmholtz Centre for Environmental Research for 20 months. From 2007 to 2014, he studied Mathematics at the University of Leipzig. Within POLISES, he explored social-ecological side effects of policy instruments in eastern Africa. To do so, he used Social Network Analysis to understand the interplay of informal insurance within risk-sharing networks of pastoralists and formal insurance schemes like index-based insurance.
Falk Hoffmann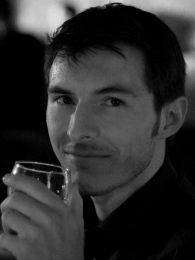 Name: Falk Hoffmann
Position: Research Assistant
Duration: September 2017 - June 2018
Falk was studying physics in Tübingen when he joined the Department of Ecological Modelling (UFZ) for his Diploma thesis in 2014. Guided by Birgit's supervision, he investigated polarization among pastoralists due to agent heterogeneity in an agent-based model of Gunnar's. Afterwards, he left for modelling urban heating systems within the BMBF project "Energy-efficient city Delitzsch" and for gaining experience in evolutionary multi-objective optimization at the Department of Computational Landscape Ecology. Since autumn 2017, he has rejoined to help Birgit prepare an international workshop to be held in March 2018: "Modelling approaches to enhance food security: Synergies from bridging the gap between the micro and the macro scale."
Apart from that, he is part of a community-supported agriculture project and plays ultimate frisbee. Further fields of interest include philosophy, some politics and alternative forms of society.
Felix John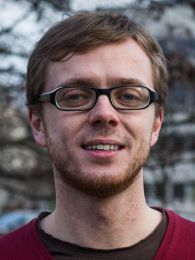 Name: Felix John
Position: Research Associate
Duration: January 2015 - March 2018
Keywords: agent-based modelling, human decision-making, index-based insurance, sustainability economics
Felix holds an M.A. in Sustainability Economics, focusing on human-environment interactions (using agent-based models) and decision-making processes of boundedly rational agents. Felix joined the POLISES group in January 2015 and analyzes the economic and ecological (side-)effects of index-based insurance for East African smallholders. Other research interests include human decision-making in complex situations, agent-based modelling in the social sciences, the transition towards sustainability, and behaviourally-informed policy design.

Felix is a passionate singer in different choirs and likes playing racket sports (table tennis, badminton, squash).
Kristian Liebscher
Name: Kristian Liebscher
Position: Intern
Duration: October - December 2016
I just finished my studies of maths and politics at the Universities of Dresden, Leipzig, and Torino (Italy). Now I wish to better get to know the interaction between these two spheres of science and policy instruments during my internship here at POLISES. Therefore, I'd like to help create an educational game that shows the impact of our consumption behaviour here in the industrialized countries on pastoral-nomadic systems in the global south, and learn more about agent-based modelling as a possibility of simulating unintended political and financial side effects.
In addition, I like to explore alpine passes or abandoned industrial areas by bike, cook pasta fresca, and chop wood.
Jakob Lochner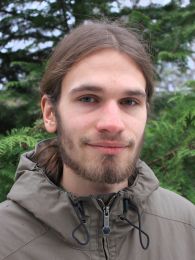 Name: Jakob Lochner
Position: Intern
Duration: October - December 2017
Jakob studies physics at the University of Leipzig and did his Bachelor at the University of Göttingen. In particular he is interested in techniques to teach complex topics from science. Thus he is doing an internship in the POLISES group and develops a concept for a web based learning game, which teaches secondary class students the global links between decisions of themselves as consumers and food security in the global south.
Jakob likes walking through nature, cooking and hiking in the mountains.
Andreas Ruby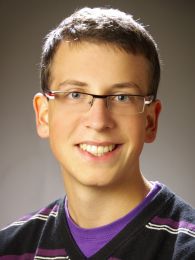 Name: Andreas Ruby
Position: Intern
Duration: January - April 2016
I study Geography and NwT (natural science and technology) in Tübingen. Normally, with my studies, I'm going to be a teacher in secondary school, but for my orientation and knowledge I prefer to make my experiences outside of the educational system of Baden-Württemberg.
From January through April 2016, I was part of the POLISES group, working on (board) games about the issue of land use by smallholders in developing countries.